In this article we look at a potential Pi Zero type board called the Radxa Zero.
Calling this a clone of the Raspberry Pi Zero however sells this way short as when you look at the specs below you will see that it has some impressive features, some of the most interesting ones are the support for eMMC , Wifi5 and Bluetooth5.
This is a tremendous addition meaning that you do not need an external module and postions itself beside the Pi Zero_w
With the addition of eMMC support this means that the Radxa Zero has the capabilities to boot from either the eMMC or μSD Card. Now, you are given two options when installing your new operating system onto your zero.
One thing to note is that although that GPIO connector looks similar to the Raspberry Pi, the pinouts appear to be different. So your existing hats would not likely work.
Think of this for a new build or project rather than upgrade.
Images
Lets look at some images of the board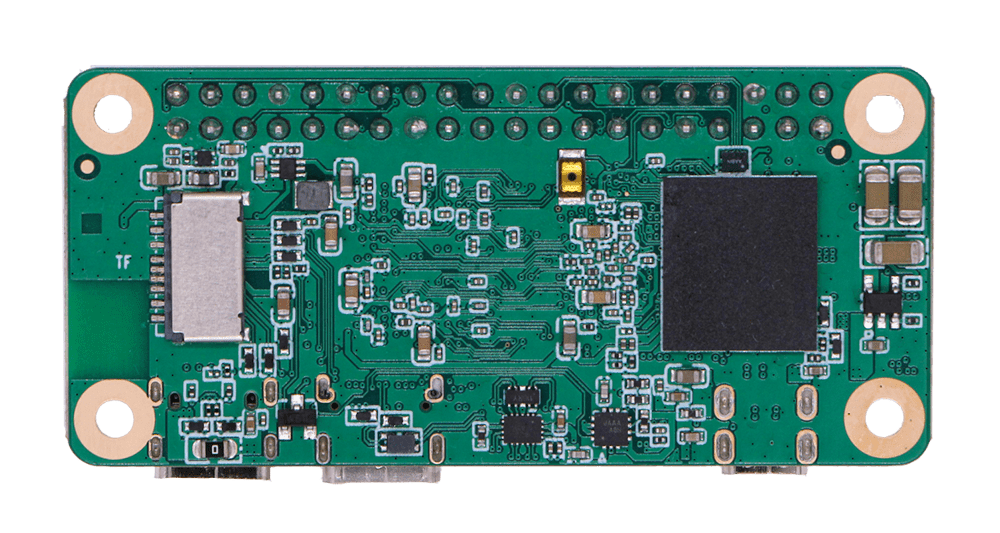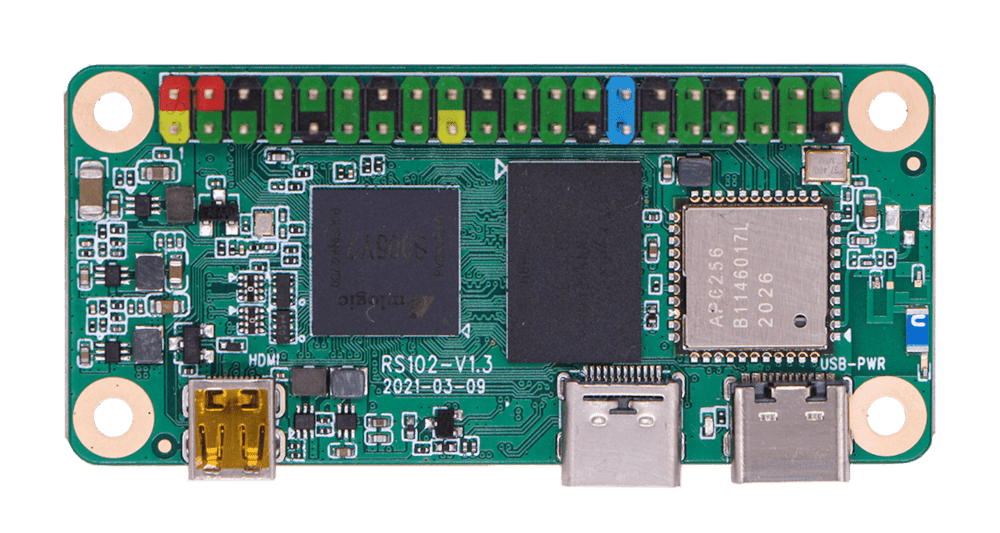 Specs
I think the Raspberry Pi zero boards are great, in the list of specs below I have highlighted what I think makes this board look exciting.
A faster processor speed, up to 4Gb RAM, eMMC up to 128Gb and to a lesser extent Wifi5 and Bluetooth 5. With these features you can see this being an option in a streaming system.
Retro gaming also looks exciting as a keen retro gaming enthusiast – should cope with emulation of various systems.
CPU: Quad Cortex-A53 1.8 GHz, 12nm process
GPU: Mali G31 MP2
RAM: LPDDR4 512MB/1GB/2GB/4GB
Storage: eMMC 5.1 8/16/32/64/128GB and uSD card
HDMI: Micro HDMI, HDMI 2.1, 4K@60 HDR – A Micro HDMI(type D) to HDMI(type A) cable is required. HDMI capable monitor/TV is recommended.
Multimedia: H265/VP9 decode 4Kx2K@60
Wireless: WiFi4/BT4 or WiFi5/BT5
USB: One USB 2.0 Type C OTG, one USB 3.0 Type C host
GPIO: 40Pin GPIO, ADC/UART/SPI/PWM
Others: Crypto Engine, support external antenna, one button
Lets look at the specs of the variants, this is what we all like to see
Model
Radxa Zero 512MB/1GB
Radxa Zero 2GB/4GB
Processor
64bits quad core processor
Amlogic S905Y2
Quad Cortex-A53, frequency 1.8GHz
ARM G31 MP2 GPU supports OpenGL ES 3.2 Vulkan 1.0 and OpenCL 2.0,
Memory
LPDDR4
32bit LPDDR4@3200Mb/s
Storage
μSD card (μSD slot supports up to 128 GB μSD card)
on board 8GB eMMC(2GB ram model) or 16GB/32GB/64GB/128GB eMMC(4GB ram model)
μSD card (μSD slot supports up to 128 GB μSD card)
Display
HDMI 2.0 up to 4k@60
Camera
None
Wireless
802.11 a/b/g/n wifi(WiFi 4)
Bluetooth 4.0
with on board antenna(optional external antenna)
802.11 ac wifi(WiFi 5)
Bluetooth 5.0
with on board antenna(optional external antenna)
USB
USB 2.0 OTG X1, shared with USB power
USB 3.0 HOST X1 in USB C type
IO
40-pin expansion header
2 x UART
2 x SPI bus
3 x I2C bus
1 x PCM/I2S
1 x SPDIF
2 x PWM
1 x ADC
6 x GPIO
2 x 5V DC power in
2 x 3.3V DC power in
Others
Button
Button for forcing USB boot or firmware upgrading
Power
USB C, 5V/1A
Size
85mm x 54mm
Price
Initial costs of the various boards are quoted as follows
512MB LPDDR4 with WiFi4/BT4 – 15$
1GB LPDDR4 with WiFi4/BT4 – 20$
2GB LPDDR4 with 8GB eMMC, WiFi5/BT5 – 30$
4GB LPDDR4 with 16GB eMMC, WiFi5/BT5 – 45$
Software
This is what makes or breaks many SBC's in my opinion, the specs can look great but what is the support like, the community and what importantly what software support is there, in particular operating systems.
At the moment there seems to be support for Android 9, Debian Buster and Ubuntu Bionic. There is also 3rd party support for CRUX-ARM and Slackware ARM
The first three are big ones and looking at the forums TwisterOS and EmuElec as well are being worked on – I'm also hoping that RetroArch and a few others get supported for things like emulation.
Links
Zero – Introduction of the Radxa Zero hardware